"Finest fragrance on earth"
Regular price
Rs.7,125.00 PKR
Regular price
Sale price
Rs.7,125.00 PKR
Unit price
per
Sale
Sold out
Why you should buy Oppule fragrances?

🏆 Brand of The Year Award Winner
🛍️ 300,000+ Satisfied Customers.
📜 Oppule Design Perfume Creation.
↩️ 15 Days Money Back Policy.
🚚 Delivery Time: 3 to 5 Days.



Description

A unique aura, sensual on the skin, reassuringly virile these are the keys to the hymn of love announced by Oppule, the triumphant and flamboyant seducer. A fragrance that interprets the sublime masculinity through a luminous aura with an intense, vibrant and glowing freshness.

Bottle:
50ml

Concentration:
Perfume Spray - Concentration: 40%  (Eau De Parfum)

Lasting:
Up to 24 Hours.  


Notes:
Fragrance for affluent people and corporates. Composed notes are Saffron, Cassis, Tangerine, Damask Rose, Leather, Woody Notes, Ambergris, Vanilla, Mandarin, Lemon, Bergamot, Red-Orange, Saffron, Lavender, Sage, Grey Amber, Oakmoss, Oakwood.

Performance

Projection & Sillage:
Excellent length of radiation and trail

Lasting:
Upto 24 Hours

Application Tips:
To prolong the fragrance, use it onto your pulse points (on wrists, on neck and behind ears).
Shipping and Return Policy

15 Days Money Back Policy

If the product is returned within 15 days, the amount will be refunded to your Oppule Wallet. You can choose to make another purchase with the amount in your wallet, or you can transfer this payment to your bank account.

100% Refund

Our 15 days return policy gives you time to make sure that you are satisfied with your purchase. If you find any valid reason to return the product, we will provide you with a 100% refund or exchange according to your preference. Valid reasons to claim the return policy are mentioned below. If you have a valid reason, inform us with in 3 days

from the date of your order delivery

. No return claim will be accepted if you are failed to inform us the valid reason with proof with in three days from the date of order delivery.

Valid Reasons

a. Damage Product.

b. Wrong Item.

c. Missing Parts / Items.

d. Defective Product.


Lifetime Buy-Back
If you opt for buy-back, you can return the product any time you please after one year of the purchase date. You will get a 90% refund of the total amount of the product. The remaining 10% of the total amount of the product must not be less than Rs.2500 while this 10% will be deducted towards recovery costs. You will receive the refund through online bank transfer within 15 days of the return of product.
If there are signs of alteration on the product or main packaging by anyone other than Oppule, the product shall not be accepted for return. On return, the product will go through a quality inspection, based on which we reserve the right to change the buy-back amount of the product.



Delivery Information:
a. It takes 3 to 5 working days for orders that are readily available in warehouse to dispatch such as silver jewellery and perfumes.

b. It takes 5 to 7 working days for manufacturing only for orders that are not readily available in warehouse such as gold and diamond jewellery.

View full details
Luxury House of Perfume
1• Royal Craftsmanship: The house of OPPULE has an authentic, luxury perfume product line dedicated to the creation of highly original, artisan fragrances for men and women, made from the finest perfume ingredients the world has to offer. 
2• Oppule Creation: World's leading fragrance brand inspired by the most emblematic gardens across the world. Every product created by Oppule is certified and tested by the internationally recognized laboratories that validate the authenticity of the product.
300,000+ Happy Customers - Reviews ⭐⭐⭐⭐⭐ 
#oppulefragrances
Tag a photo with #oppulefragrances on your social media for a chance to Win 100mg Gold Coin.
We're making an Impact - Surprisingly Changing Lives 🌎
300,000+ HAPPY CUSTOMERS

🤲 Alhamdulillah, more than 300,000+ customers are delighted with Oppule products and supporting us to achieve milestones and success.

EASY RETURNS POLICY

Our return 📦 policy gives you time to make sure you're satisfied with the purchase. You can get a refund or exchange according to your preference.

HELPING FLOOD AFFECTEES

3.5 Million children 👧👦 in Pakistan are facing a disruption in their education due to the flood crisis. Each purchase will let us to share our profits with them.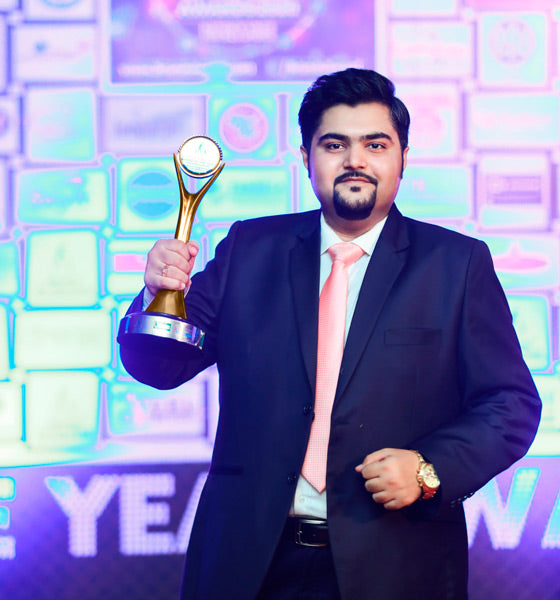 BRAND OF THE YEAR AWARD
Oppule has been awarded the prestigious 'Brand of The Year Award' as the Fastest Growing Brand.
Oppule congratulates its all stakeholders, customers and employees for this biggest achievement of the year.It is indubitably a historic milestone achievement.
Oppule CEO 'Meezan-e-Haque', received the Fastest Growing Brand of the Year by the President of Pakistan 'Dr. Arif Alvi' and Honorable Governor 'Mr.Imran Ismail'.