"Hand Crafted & Certified Jewellery"
Regular price
Rs.18,750.00 PKR
Regular price
Sale price
Rs.18,750.00 PKR
Unit price
per
Sale
Sold out
Why you should buy Oppule Jewelry?

🏆 Brand of The Year Award Winner
🛍️ 300,000+ Satisfied Customers.
📜 100% Certified Jewelry.
↩️ 15 Days Money Back Policy.
🚚 Delivery Time: 3 to 5 Days.

• Ring Size Chart



Description

Some statement pieces of jewelry are so divine that they reflect the true aurora of eternity. Whether it is the blinding shine of metal or the vivid hues of stones, these pieces surpass the normal definition of beauty. The Morpheus Ring is one of those eternal pieces that speak for themselves. Its flawless finish and sparkling shine can make the hearts clench. In the sunlight, it glitters like the sun-kissed ocean lapping the sands.

The vibrant purple amethyst is polished and cut to perfection. These brilliant stones bounce rays as if building the rainbow light over the dim cave. Rings like The Morpheus can truly define one's actual self, giving meaning to the wearer's personality.

Specifications:

| | |
| --- | --- |
|  Height |  ±20.06mm |
|  Weight |  ±3.86gm Approx |
|  No. of Stones |  26 |
|  Material |  925 Sterling Silver |
|  Electroplating |  Rhodium, 2.5 Micron |
|  Stone Size |  2.0mm Approx |
|  Stone Setting |  Prong |
|  Stone Type |  Oppule® Ersatz Stone |
Ring Size:
Select your perfect ring size according to the below size chart. Pro Tip: If your measurement falls between two ring sizes, it is recommended that you choose the larger size.



What Includes:
•  Oppule Signature Luxury Gift Box.
•  Core Product i.e. Ring.
•  Certificate of Authenticity Card.
•  Jewelry Care Guide.
•  Manual Return Form.
•  Gift Envelope & Card.
Certificate of Authenticity


The worth of a precious metal and stone is defined by its gemological background, rarity and superficial quality. Product validation by the experts is documented in Oppule certificate that is given with every jewelry of Oppule to authenticate the worth of metal and stones of the jewelry.

Our Jewellery Certification Partners

Every piece of jewelry that we make is certified for authenticity by third-party international and local laboratories

• 

IGCAC Certification.

• 

BEP Certification.

• 

PGJ Certification.
Oppule Signature Packaging


Oppule product are beautifully wrapped and delivered in our signature royal packaging so that you can gift to your loved ones proudly.

Oppule Signature Gift Card
With every online order, you have the option to wrap your order in our complimentary Oppule gift wrapping sheet and can also include a personalized message on a Oppule signature gift card with Oppule envelope. Say something beautiful with a memorable gift message.



 

 
Product Care Guide

When your clothes fade, you change them. When your handbag or shoes show the signs of wear and tear, you replace them too. But this cannot be done with your jewelry. It's because your clothes and accessories are not meant to last a lifetime, whereas genuine jewelry can even be passed from generation to generation. To keep your jewelry with you forever in its original condition, you need to take good care of it and make sure you avoid doing things that will damage the precious jewels. Here is a complete guide on what to do and what not to do to prove your love with the priceless beauties.

Keep Your Jewelry Clean

The diamonds and gems in your jewelry sparkle because of the way light passes through them. You won't see them shine if you keep them dirty. The layer of dust on your stones will block the passage of light, making the stones appear dull. Same goes for the metal of your jewelry. Its sheen surface fades if you let the dirt sit on it. If the metal is gold or silver, its shine will fade if you won't clean it often, and if the metal is gold plated silver, the plating won't last long if not kept clean.


To keep your jewelry clean, all you need to do is clean it with the soft lint free cloth which has been provided to you with your jewelry. Avoid wiping the jewelry with a wet cloth and don't soak your jewelry in water as well. Moreover, do not use soap or any chemical to clean the metal or stones. The stones will survive the chemical, but the metal will react with the chemical and will erode soon.  Thus, use the provided cloth to wipe off the dust every time you wear your jewelry.

Don't Touch It Often

We understand that you love your Oppule jewelry and its beauty is so mesmerizing that you want to touch and feel it every time you wear it. But touching your jewelry constantly will steal its shine as the oil from your skin will be transferred to the stone and metal, making it appear lusterless. Moreover, rings are in maximum contact to the skin and fade quicker than other forms of jewelry. The gold plated rings lose the plating because of constant sweat released from the skin. Thus, clean your rings often so the oils and sweat don't stay longer on them, making the shine last longer.

Store Them Carefully

Store your jewelry in its original box rather than putting it randomly anywhere. Hard surfaces will leave scratches on the metal and will damage the plated jewelry. As for stones, Oppule® simulated stones are harder and more durable than the mined stones. But still, extremely rough use will cause to stone to chip from the edges. Once a stone is damaged, it is impossible to restore its original luster and shine. Also, avoid placing all you jewelry together in one box. When metal rub together, they get scratched and lose their original beauty. Always keep your jewelry in its box or if you want to keep it somewhere else, wrap it in a soft tissue and place it securely and separately.

Take it Off When Required

There are times when you should take your jewelry off. It's better to take your jewelry off during any activity that involve the use of chemical e.g., cleaning and gardening. As mentioned, chemical will damage the metal and steal the shine of stones. Moreover, remove your jewelry during any vigorous activity e.g, while rigorous cleaning or sports as it will cause the stone to chip and can also remove the stone from its setting. Keep your jewelry away from perfume, lotion and makeup as they will accumulate in the tiny gaps of your jewelry, making it difficult to clean. It's not necessary to keep wearing your jewelry every time. Wear it when it's worth wearing.

Remember, genuine jewelry requires extra care. Gold and silver themselves are worthy and the Oppule® stones are highly valuable. Thus, when you have something that precious, you should always take measures to keep it safe and lasting, so can wear your favorite jewelry as long as you can!
Shipping and Return Policy

15 Days Money Back Policy

If the product is returned within 15 days, the amount will be refunded to your Oppule Wallet. You can choose to make another purchase with the amount in your wallet, or you can transfer this payment to your bank account.

100% Refund

Our 15 days return policy gives you time to make sure that you are satisfied with your purchase. If you find any valid reason to return the product, we will provide you with a 100% refund or exchange according to your preference. Valid reasons to claim the return policy are mentioned below. If you have a valid reason, inform us with in 3 days

from the date of your order delivery

. No return claim will be accepted if you are failed to inform us the valid reason with proof with in three days from the date of order delivery.

Valid Reasons

a. Damage Product.

b. Wrong Item.

c. Missing Parts / Items.

d. Defective Product.


Lifetime Buy-Back
If you opt for buy-back, you can return the product any time you please after one year of the purchase date. You will get a 90% refund of the total amount of the product. The remaining 10% of the total amount of the product must not be less than Rs.2500 while this 10% will be deducted towards recovery costs. You will receive the refund through online bank transfer within 15 days of the return of product.
If there are signs of alteration on the product or main packaging by anyone other than Oppule, the product shall not be accepted for return. On return, the product will go through a quality inspection, based on which we reserve the right to change the buy-back amount of the product.



Delivery Information:
a. It takes 3 to 5 working days for orders that are readily available in warehouse to dispatch such as silver jewellery and perfumes.

b. It takes 5 to 7 working days for manufacturing only for orders that are not readily available in warehouse such as gold and diamond jewellery.

View full details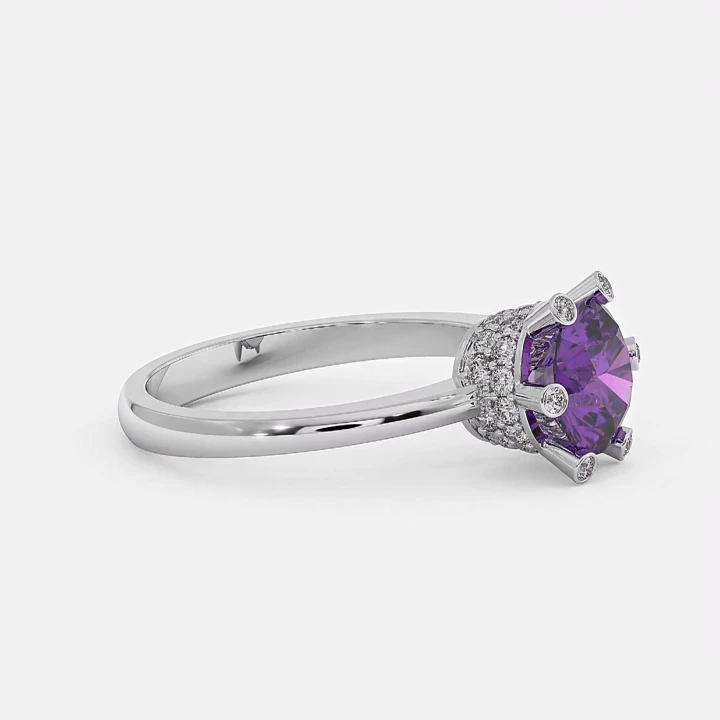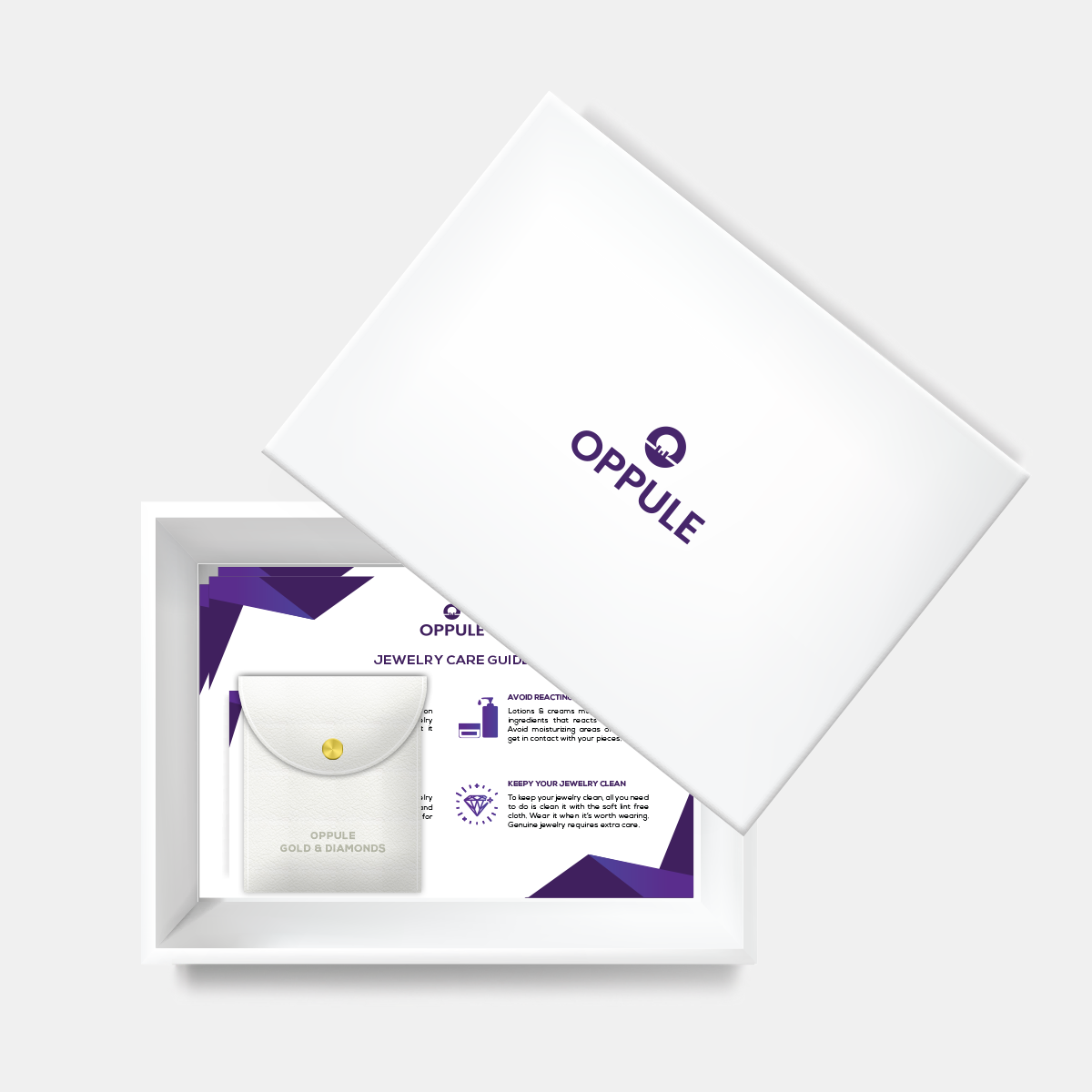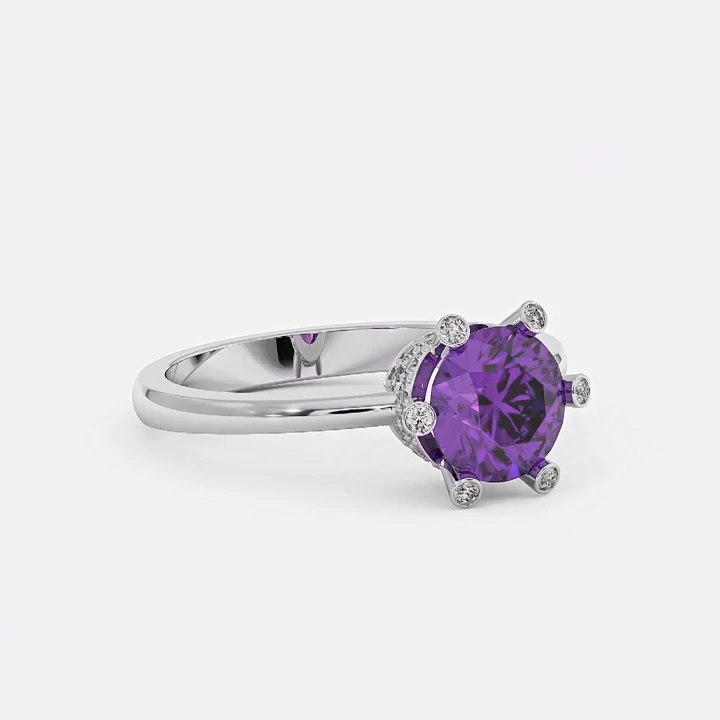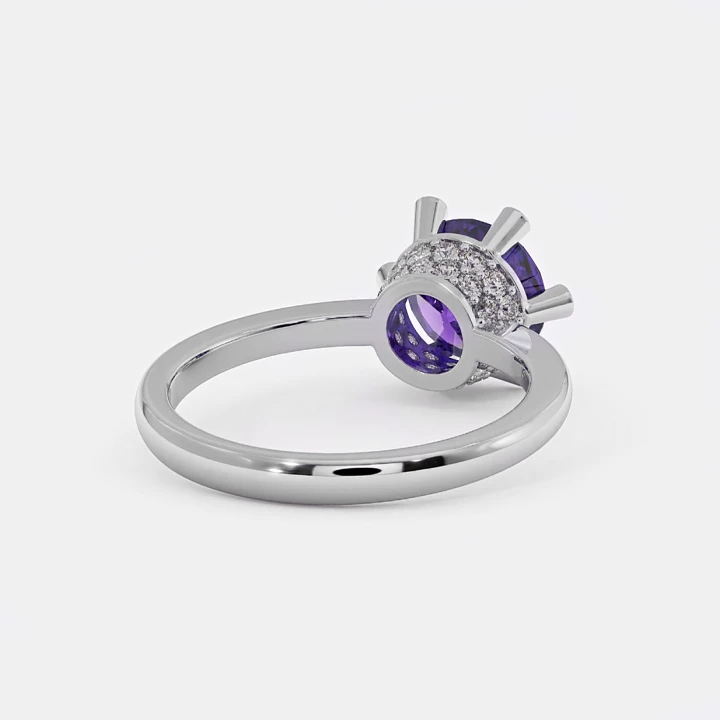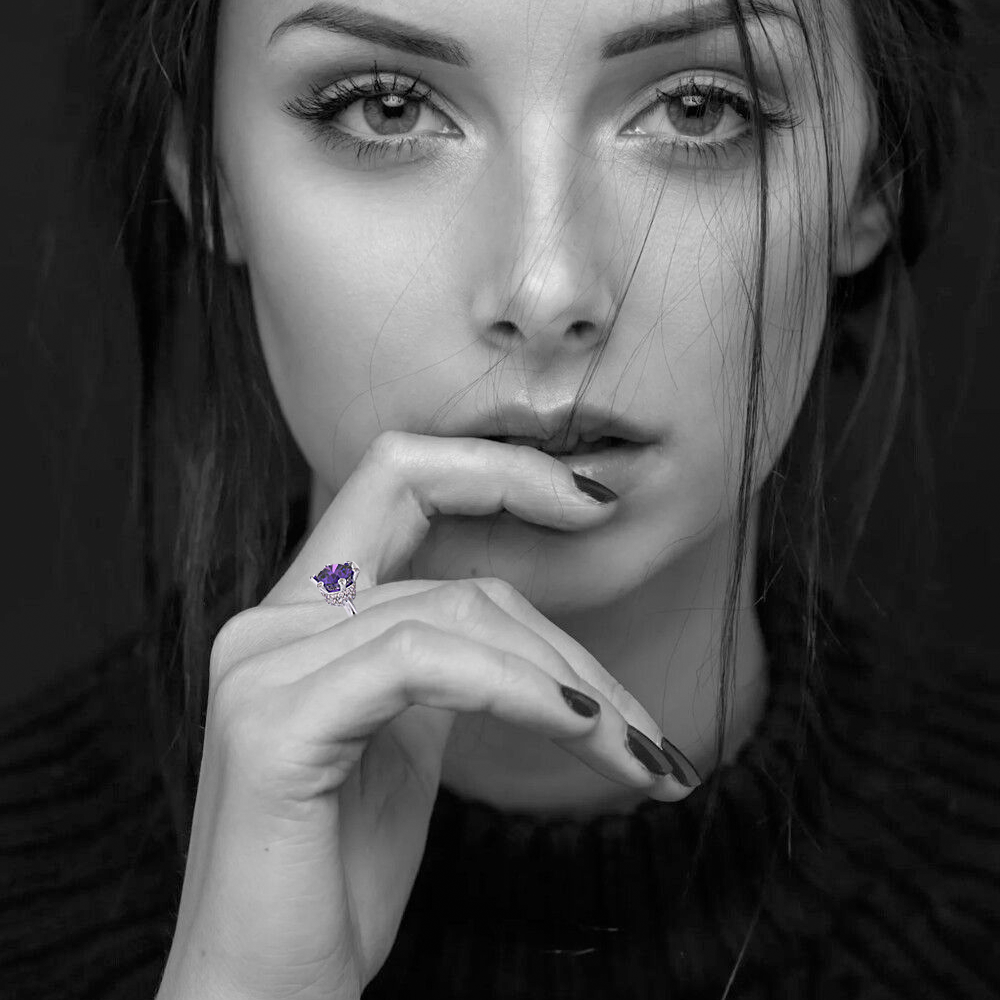 Oppule Ring Size

Select your perfect ring size according to the below size chart. Pro Tip: If your measurement falls between two ring sizes, it is recommended that you choose the larger size.


300,000+ Happy Customers - Reviews ⭐⭐⭐⭐⭐ 
Oppule Success
1• Royal Craftsmanship: Pushing the boundaries and leaving behind the conventional jewelry making, and fragrance testing. Oppule has set a new standard with its invincible craftsmanship creating products that speak of their own worth.
2• Internationally Certified: Every product created by Oppule is certified and tested by the internationally recognized laboratories that validate the authenticity of the product.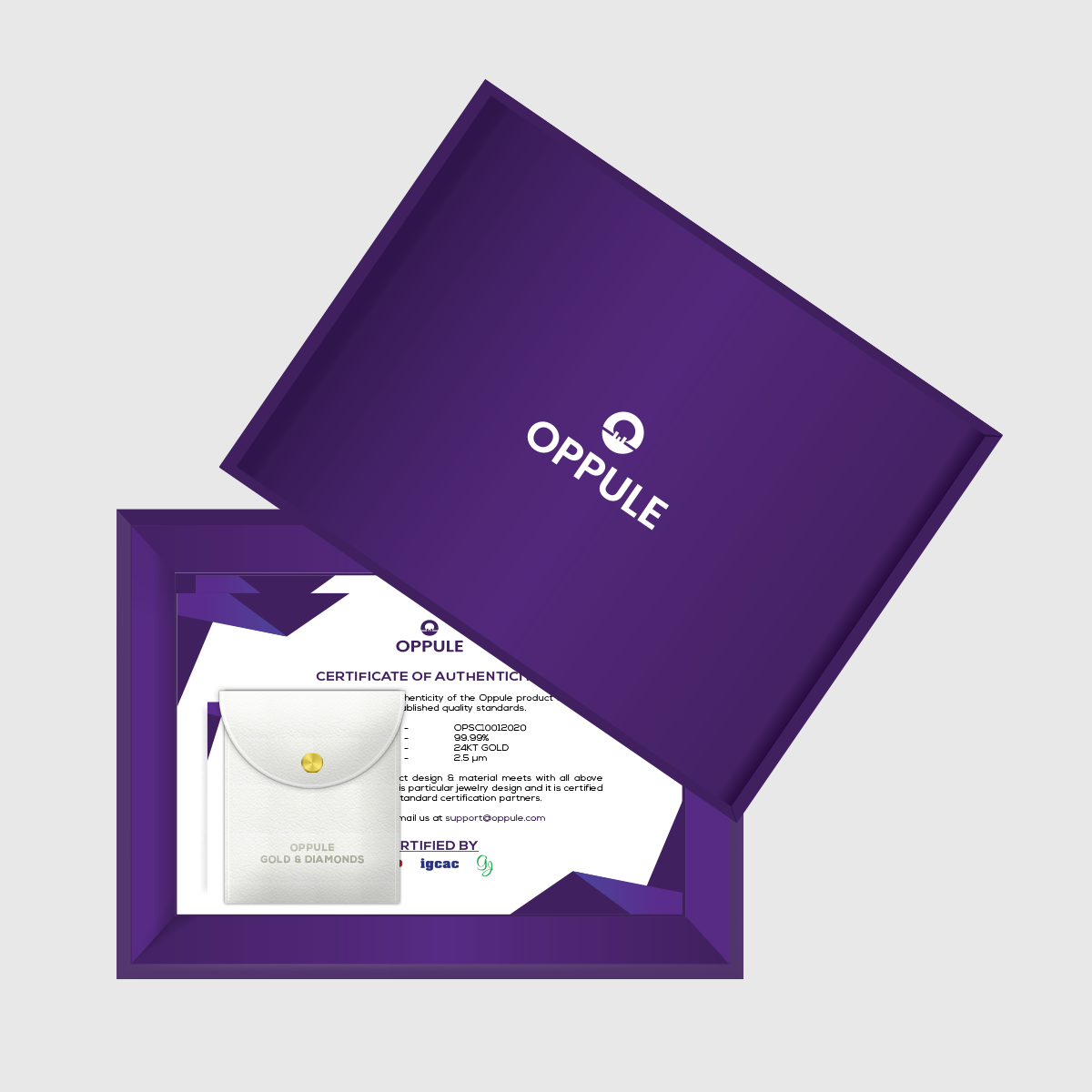 Oppule Premium Gift Packaging
We believe packaging is powerful. Oppule's beautiful packaging creates a special unboxing experience for customers that's something beyond their expectations.
We selected an eye-catching 'royal purple' color that is synonymous to luxury and grandeur. 
This color is perfectly suited to our brand that reflects the image of our packaging as royal, clean and minimalist.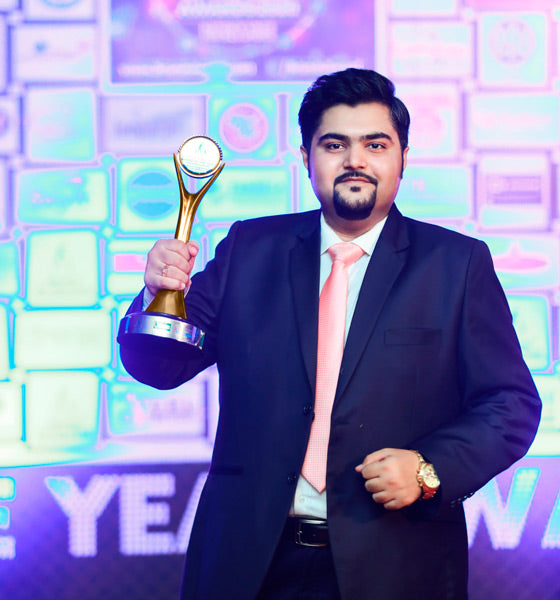 BRAND OF THE YEAR AWARD
Oppule has been awarded the prestigious 'Brand of The Year Award' as the Fastest Growing Brand.
Oppule congratulates its all stakeholders, customers and employees for this biggest achievement of the year.It is indubitably a historic milestone achievement.
Oppule CEO 'Meezan-e-Haque', received the Fastest Growing Brand of the Year by the President of Pakistan 'Dr. Arif Alvi' and Honorable Governor 'Mr.Imran Ismail'.